The Almost Outlaw Raincoat
January 25, 2013
Do you recall the rainbow stripes and dots raincoat I made for DM a while back? She worn the hell out of it. She loved it. But eventually, the zipper broke. She was so sad about it, that I decided to give it a second life. The outdoor fabric was worn out, but the lining was still looking good. Too good to throw away. So I took the seam ripper out and took it out. Then I ordered a waterproof fabric I was pretty sure DM would approve of on Etsy, and got to work. And this is the result:
I lengthened the raincoat and the sleeves quite a bit because, well, DM has grown a bit after all. I'd made it a size bigger than hers at the time and she's grown two sizes since, so it works. This time, I used Seam Grip to seal the seams, which seems to work just as well. I reused all the notions I could.
Now did you notice why I call this the Almost Outlaw Raincoat? No? Then let's have a closer look at the fabric: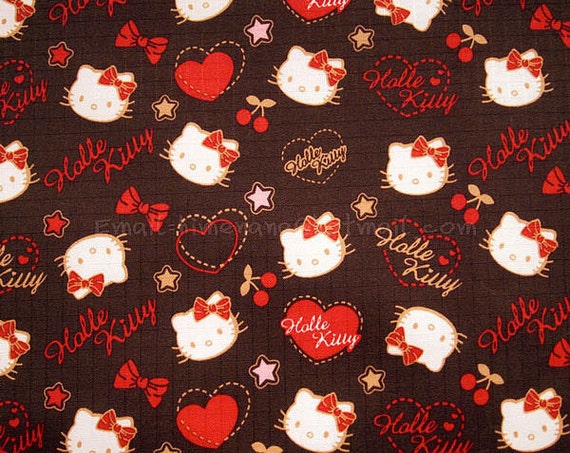 Holle Killy? I only noticed it upon delivery which, if I recall correctly, was from Japan and not from China. Since "Holle Killy" and not "Hello Kitty" is printed, I guess it's still on the right side of the law. I bet China would have crossed the line and just kept the original copyright name, making this a down right Outlaw Raincoat. But let's not get political here. DM doesn't care, she's delighted and that's all that matters.